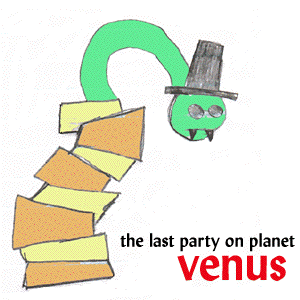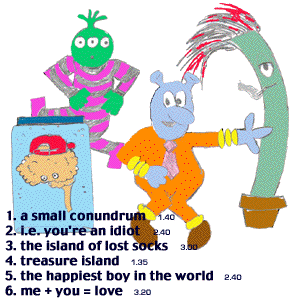 the last party on planet venus
1. a small conundrum
2. i.e. you're an idiot
3. the island of lost socks
4. treasure island
5. the happiest boy in the world
6. me + you = love
released 25 december, 2000
limited edition of mp3 release only: GG043A.
all songs written and performed by robey pointer.
recorded and edited at the halfway house, aug-dec 2000, using:
sears silvertone acoustic guitar, ibanez electric guitar, casio SA-39,
banjolin, rhythm tech tambourine, tiny bongos, kazoo, and a blue bucket.
artwork by greg brown.
gleet and gumma records : they love you more.